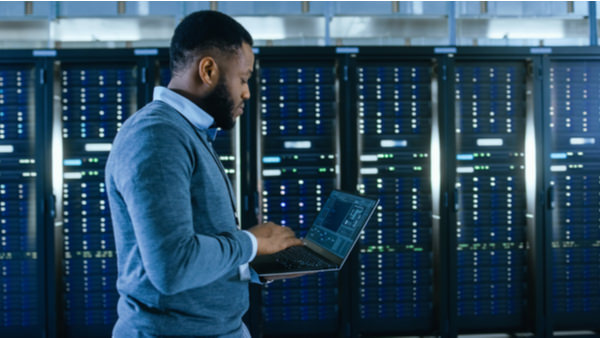 Running out of space? Paper and film records piling up everywhere? Don't know where to put all the digital media? Need room for the new IT equipment about to arrive?
At MetalQuest were experts in solving our clients records and data storage dilemmas. We provide both active and inactive records storage. Whether your organization is a healthcare facility, a doctor's office, a bank or other business entity, access to your off-site information is critical.
Active hardcopy records are typically stored in open shelving allowing for rapid on demand retrieval. Inactive hardcopy records are generally stored in boxes on racks while still allowing for quick retrieval but more compact storage. Digital media and specialty items such as pathology slides are carefully stored to ensure long term preservation. While MetalQuest stores a vast amount of original hardcopy (paper) records, we also manage and store:
Radiology film, mammograms and other large format film documents
Microfilm
Microfiche
Digital media including CD's, DVD's, optical disks, video tapes, computer backup tapes, USB media, SD cards, etc.
Pathology slides and paraffin tissue blocks
Engineering and other large format documents
Entire IT systems
MetalQuest is the custodian of both active and legacy IT systems. We can move your IT assets and associated data to our secure Cincinnati facility. In cases where moving the hardware is not feasible or desired, MetalQuest can migrate data from old legacy systems to our IT systems for storage and retrieval. It is important to note that not only do we store a complete backup of each and every system, but three live copies of each database are maintained for safety and security purposes. We take stewardship of our client's data seriously!
As a part of our records and data storage solutions, MetalQuest will:
Purge and pack records (regardless of format) in accession numbered and controlled containers.
Perform Records Indexing and Inventory down to the individual record as required.
Provide a master records inventory to the client upon completion of packing and indexing.
Handle all shipping logistics.
Provide records retrieval and delivery based upon contract (i.e. hardcopy/original record delivery, scanning on demand with electronic delivery, direct client access to electronic records, etc.).
Provide Release of Information services as needed and based upon contract.
Securely store and maintain client records and hard assets.
Provide secure destruction of original records, digital information, IT and other client assets per industry standards and regulations (i.e. HIPAA, state, federal, etc.) at the end of the information lifecycle.
Finally, when it comes to security, we take it seriously. Our facility has full access control and monitoring. Our systems record all personnel entries and exits from the facility and an access log is maintained. IT systems logging ensures that only authorized staff access client information on an as needed basis and on behalf of the client. Fire suppression and alarm systems aid in keeping the facility secure.
Want to learn more? Need space now? Our experts are ready to assist you with developing solutions for your unique needs. Whether you need simple hardcopy storage solutions or sophisticated data management, we're here to help. Contact us today for an analysis of your project and to get started. You'll be glad you did!